As for the First Draft…
If you're a first-time creator who's producing your first project, unless you've been touched by the Divine or a grandchild of the great Andrei Tarkovsky, don't publish your first draft on the internet for the world to see. By all means, make whatever it is you're making, but don't upload your first project when you believe you've finished the final edit. Here's why:
Earnest Hemingway, the once terrific novelist said, "The first draft of anything is sh*t," and your first project is exactly that. If anyone is honest with you, you're first project will always be is a pile of mistakes and that's okay. That's exactly what it's supposed to be. You need to make every mistake in the book in order to not repeat them. Your first project is simply a teaching tool of craft which doesn't need to be critiqued by strangers.
I produced my first short film titled Bruce & Bobby in 2013 and no one's going to see it. Sure, I'm proud of it, grateful to my cast and crew and learned great lessons, but the reason why it's not online is due to it not matching my current level of storytelling.
Additionally, (if you care about your image [online]) you'll eventually end up deleting it anyway. If you are one who persists and learns from your mistakes, you'll be relieved to have not published your first project on the World Wide Web. I know you're proud of it and you have every right to feel that way. It's hard enough to get more than two people together to do anything, but the authentic artist will do everything in their power to hide their own work when it's finished because they know it's not good enough.
Let's play devil's advocate and pretend you've already posted your first project online. A number of things will happen. Friends, family and crew members will 'like & share' for obvious reasons, but they're not your audience. Trolls will prosecute you and your work simply because they have nothing else better to do, starving artists will criticize your vision because they're jealous and critics will crap on it because that's their job. AND if you're lucky to obtain notes from a reliable source and learn about your mishaps, you'll immediately become embarrassed and click the delete button. Don't invite strangers to this unnecessary evaluate your work. Find someone who you trust to calculate and give you proper notes to then apply on other projects.
80% of the people on the internet who put out entertainment material are all about quantity over quality. They value viewership than craft and that's not what art is about. The value of art is not built upon this idea of receiving a 'thumbs up' on social media. It's something more and it's your job to find the reason you have this need to be a creator. So, don't be like everyone else and ignorantly repeat their mistakes. If everyone is talking about apples, you need to talk about oranges. In my perspective, art is designed to be a well thought out demonstration of truth of life and until you know exactly what you're striving to say through your work, keep it hidden until you can't find fault in it.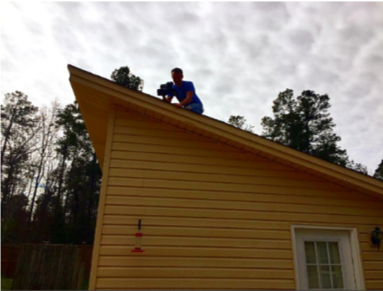 The best thing to do is share your first project with friends and family, present it to a professional in the field you know personally to obtain constructive notes and break it apart for your crew so they can build their portfolio.
Genuinely,

blog published in 2018