The "C." stands for "Christopher."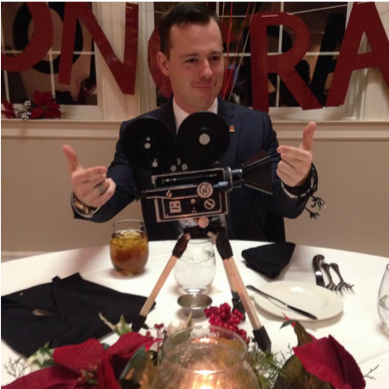 I was born in Plano, Texas, grew up in Augusta, Georgia (Home of the Masters) and though I was put in the playhouse theatre system since high school, I have always had a deep love for the arts. As a kid, you wouldn't catch me without a pencil and pad in hand. In 2016, I graduated with Bachelor of Arts from Augusta University; College of Communication, Humanities & Social Sciences (Television & Cinema focused) with a Theatre Minor and after exiting stage right with a degree, I took a leap of faith into the entertainment industry. I'm here to tell you, it was certainly a 'leap' filled with a massive load of 'faith', but it has led me to have the pleasure of developing and assisting the production of numerous projects with within the United States of America.
When I began working as a professional in the entertainment industry, I started out as a actor and later transitioned into writing, but let me emphasize that getting through the door was not an easy task by any stretch of the imagination. The reality of it is that I'm still working at my career after all these years and will continued to do so until… well I stop. There's a reason why individuals like myself are labeled, "Struggling Artists." As if being an artist isn't a struggle in of itself… I think the struggle however is something we should wear as a badge of honor instead of the alternative.
The reason why I think we should value and not steer away from the tactic of struggle is simply based on the wisdom it brings us. We artists (and non-artists) are all told these days that we have a voice which should be heard and though I agree with that statement (to some extent), I also believe we should earn that right to be heard. The unitary element of struggle invites a goal; a desire to fix something. A tangible solution if you will and like any well-developed protagonist in a narrative, having a tangible goal to pursue along the journey is the best thing for anyone who wants to obtain success. Ultimately, when you struggle you become directional with your decisions and find 'out the box' methods to prevail.
Now, I can only speak from personal experience and research and I believe it's not too far fetched for me to say that people view a tangible goal as an award like money and recognition which I'm not opposed to, mind you, but I don't believe those are sufficient derivatives of struggle. They aren't what we truly seek at the end of the day. The value of struggle lies within the experience of the unapparelled turmoil promised and the overcoming of it.
There's a saying that goes, "What doesn't kill you, makes you stronger," well, that's what I believe we all secretly want in our lives. We want, in some fashion, to be pushed towards the cliff by an opposing force of nature and rise above it in our own way to then be the hero; the knight in shining armor going up against the fire breathing dragon, the wounded warrior signing up for one more battle to win the war or the heart broken kid on the road again to find love. I believe we are only able to become the people we strive to be on a daily basis through the struggle.
Struggle is our way of experiencing and learning about the world around us and by the end of it, good or bad, we have something genuinely authentic to share with others. That's what I hope to achieve through these blogs.
I hope to share the truth and the bits of wisdom I've obtained along the way and though I can't promise success or offer a shortcut strategy (because there isn't one… I would have found it by now), but I do hope to gesture some type of clarity within these stories which will resonate. Here's a simple yet perplexing quote from Steve Martin which sums up what I regard as struggle. The comedian says,
"You know what your problem is – it's that you haven't seen enough movies. All of life's riddles are answered in the movies."

Steve Martin
All joking aside, we live to struggle and can't help it. Struggle influences the decisions we make, affects the people around us and causes the situations we all find ourselves in, so why not use it to your advantage? Not all struggle is a hinderance and can be utilized to your benefit. The learned lessons of life are never a derivative of uncomplicated matters. If so, we would truly never understand the validity of anything and go about asking the more difficult questions of life out of boredom. So, I encourage you to embrace your struggle, figure out how to get out of it and grow towards achievement, my friend.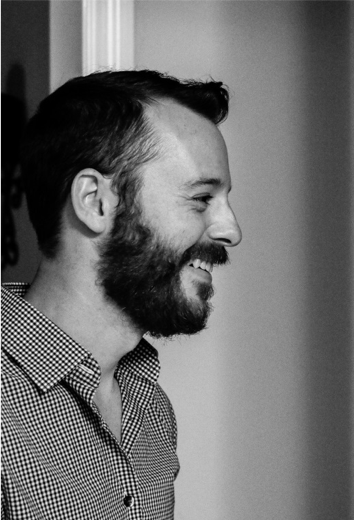 With that uplifting note, I do hope you continue to follow, read, share and learn from life with me as we both strive to enjoy our struggle a bit less each day.
Genuinely,

Published by C. Neil Davenport
Oct. 13, 2019, 9:17 PM EDT