Producer & Story Editor: C. Neil Davenport and Writer & Director, Drew Thomas and Producer, Cameron Logan present an art house drama short film about a distressed young woman who reminisces over the loss of her late husband.

Produced by CND Productions & Logan Social Entertainment

PG-13
INT. UNKNOWN – NIGHT
Darkness. Breathing. The breathing is steady at first, but soon the sound becomes accelerated, troubled. Silence.
INT. BEDROOM – NIGHT
Suddenly a voice penetrates the darkness.
GIRL (V.O.): I saw you one day.
We see a dark, dingy bedroom. The only light that can be seen is the red glow from a nearby answering machine. The number on the display shows one stored message.
The oppressive red glow from the machine fills the room, illuminating the mountains of dirty clothes on the floor and revealing the remains of long-expired food resting on various surfaces throughout.
The room has a general neglected look, much like the single, occupant who inhabits it.
A GIRL sits alone on the bed, hunched over, her long hair shrouding her face from view. It's as if she's being consumed by the space around her. She doesn't seem to care; she exists for no other reason than to occupy this room.
GIRL (V.O.): You were wearing that same damn shirt, the one you always wore, with the rip down the side.
She crawls to the edge of the bed, reaching down to the floor to dig through a nearby pile of clothing. After a moment she comes away with a shirt.
GIRL (V.O.): You always looked good in it though.
EXT. OPEN AIR MARKET – MORNING (FLASHBACK BEGINS)
We see the MAN. He's standing in front of a stall in an open air market, wearing the simple grey shirt, a rip down the side, and a pair of jeans.
GIRL (V.O.): I saw you there in the market.
The girl's face lights up as she sees the man in the distance. Suddenly her face falls. As the crowd between her and the man part we see that he's not alone. Next to him stands a WOMAN.
She stands there, watching him. All around her life continues, but she doesn't move an inch. She simply stares at the man, his back turned to her.
GIRL (V.O.): There was someone else. You were standing so close to her.
He leans over and whispers something in the woman's ear. She seems not to notice; she's too preoccupied with the stall in front of her.
GIRL (V.O.): You brushed her hair behind her ear, just like you used to do to me. She didn't seem to notice.
(FLASHBACK ENDS)
INT. BEDROOM – NIGHT
We return to the room, the girl sitting on the edge of the bed, clutching the shirt close to her chest.
She slides off the edge to sit on the floor, back resting against the bed frame. She raises the shirt higher, burying her face in it.
She remains there for a time, still clutching the shirt to her face.
GIRL (V.O.): When I saw you, I couldn't breathe.
We hear a muffled sob.
EXT. POOL – NIGHT
Darkness. We see the girl floating in the open water, fully clothed, alone. She stares up at the pitch black sky, her long hair fanning out endlessly behind her.
Floating just out of reach are various articles of clothing, black shapes in the darkness.
INT. CAFE – MORNING
GIRL: Have you nothing to say for yourself?
We open on a cafe, simple, but charming. The morning light shines in through the windows, illuminating the scene.
The man is seated at one of the tables, a coffee pot, cup, and an ashtray are resting on the table in front of him, but all of his attention is on the cigarette. He calmly smokes, a cloud of grey floats up towards the ceiling from the end of the cigarette.
The girl sits across from him. She stares at him for a long time before she finally speaks again.
GIRL (CONT'D): Do you remember when we met?
He says nothing.
GIRL (CONT'D): Of course you do. What a stupid question.
The girl laughs.
GIRL (CONT'D): It's the guy's job to remember those sorts of things.
She pauses for a time.
GIRL (CONT'D): When I met you, I felt breathless.
The man still says nothing.
GIRL (CONT'D): You know, like, literally couldn't breathe, but you know what I mean.
EXT. POOL – DAY (FLASHBACK BEGINS)
We see a pool. Someone, a man, crashes into the water, disappearing below the surface.
Now he's sitting on the edge of the pool, the girl next to him lying on her back. He holds the girl's head carefully with his hand, his thumb just behind her ear.
(FLASHBACK ENDS)
INT. CAFE – MORNING
The girl reaches with her hand, almost absentmindedly, to brush a loose lock of hair back behind her ear, but stops herself.
GIRL: I didn't know what to do. I didn't know what to say.
The hint of a smile appears across her face, but soon vanishes.
GIRL (CONT'D): I'd been alone for so long, I guess I thought I was good at it, like I was used to it. That's sorta how things go I guess. You think you know everything. You think you're fine on your own.
She beams.
GIRL (CONT'D): I never learned to swim when I was a kid. It's so fucking simple, you know?
Her smile falters.
GIRL (CONT'D): It's like one of those moments everybody talks about. "If you do this then that will happen". If you make some other choice then life takes you down a different path.
The man doesn't respond. He continues to smoke.
GIRL (CONT'D): You've got nothing to say?
He reaches forward and taps the ashes of his cigarette into the ashtray. She watches his every move.
GIRL (CONT'D): They told me you'd leave me some day. They say every guy will do you wrong at some point, break your heart, you know.
The man finally looks at her. His lips are pursed, but not in anger. He appears sad.
GIRL (CONT'D): They always said it like it was a big joke or something, you know how you have those friends who think that it's fine to just tease you all the time, but it's okay 'cause they're just kidding.
She laughs, halfheartedly.
GIRL (CONT'D): I guess in a way they were right.
She stares at the pile of ashes in the ashtray.
GIRL (CONT'D): I just didn't think it'd really be because of this.
She looks up at the man, their eyes finally meeting. She leans forward.
WAITRESS: Will there be anything else?
The girl looks up at the sound of the voice. We see a waitress standing there, a young one, perhaps her first job out of high school.
GIRL: What?
WAITRESS: I was saying did you want anything else? Or did you just want water? We have all kinds of things, you can have anything you want, we have like a-
GIRL: No, it's okay I have some-
As she swings her arm up to point at the glass of water the girl accidentally hits it with her hand, spilling it everywhere.
GIRL (CONT'D): Oh, I'm sorry I didn't mean-
WAITRESS: It's okay, it's okay.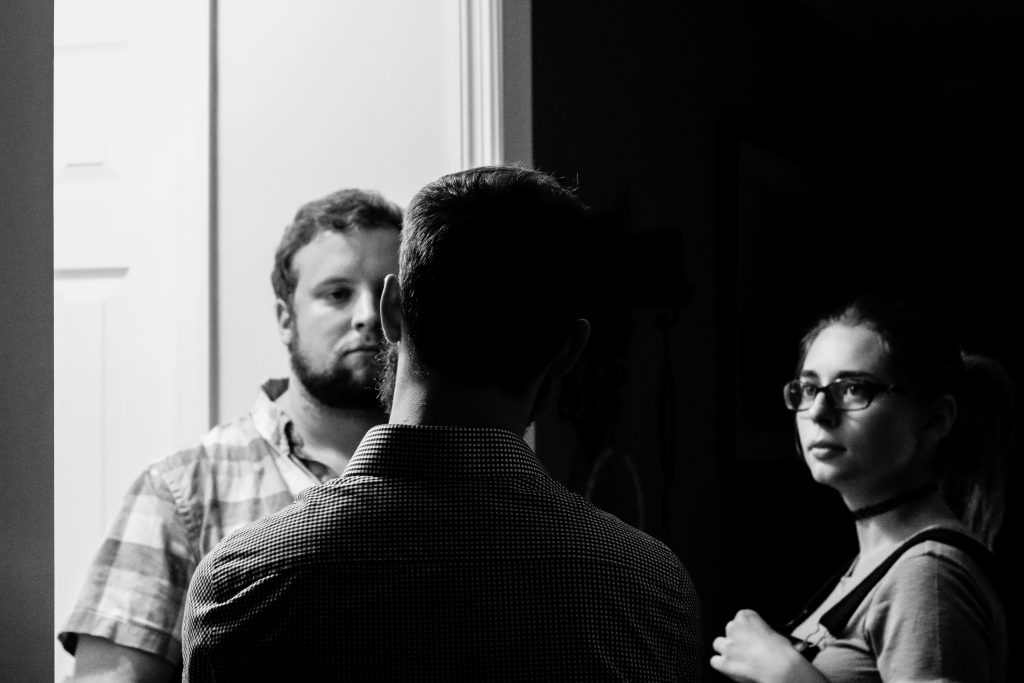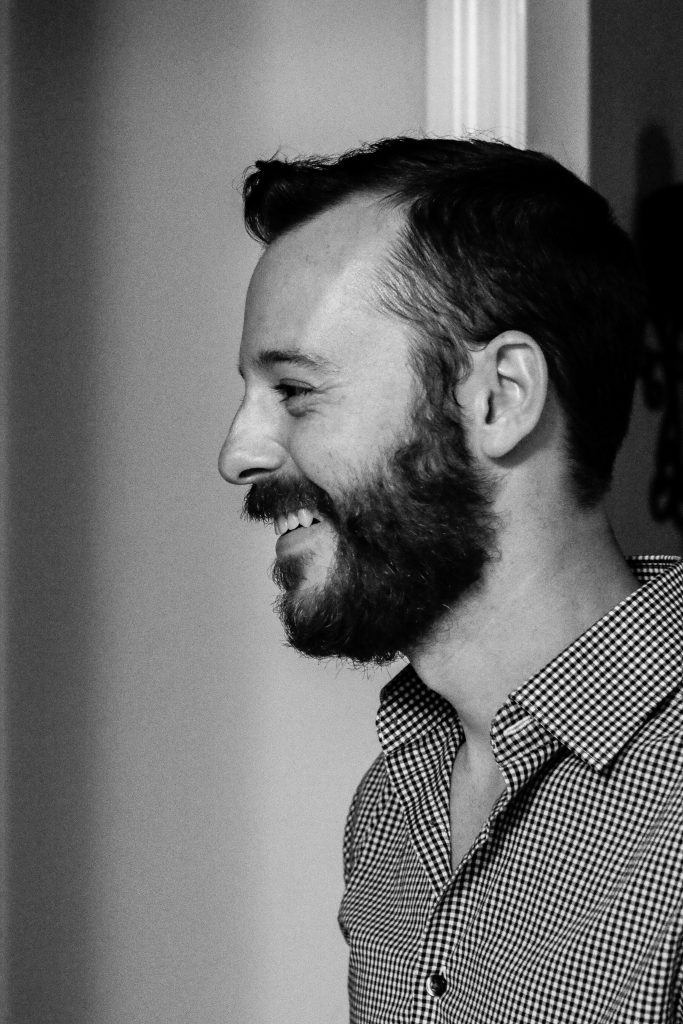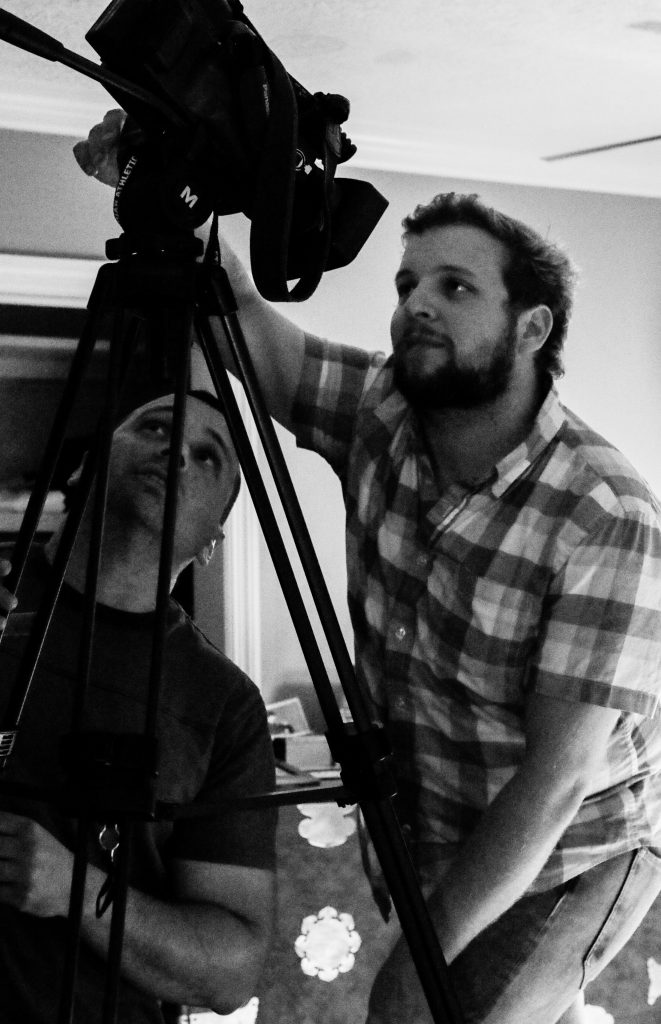 —
Mar. 16, 2019 3:50 AM EDT